WJC – clean cutting without thermal influences
New Generation – Design 2020.
Precision means higher quality, dimension for stability, and variability for flexibility.
Waterjet cutting separates materials without using heat. This means the material is not burned, does not acquire any micro-fissures, harden, or change its shape.
Close to clients – Leader in quality and technology.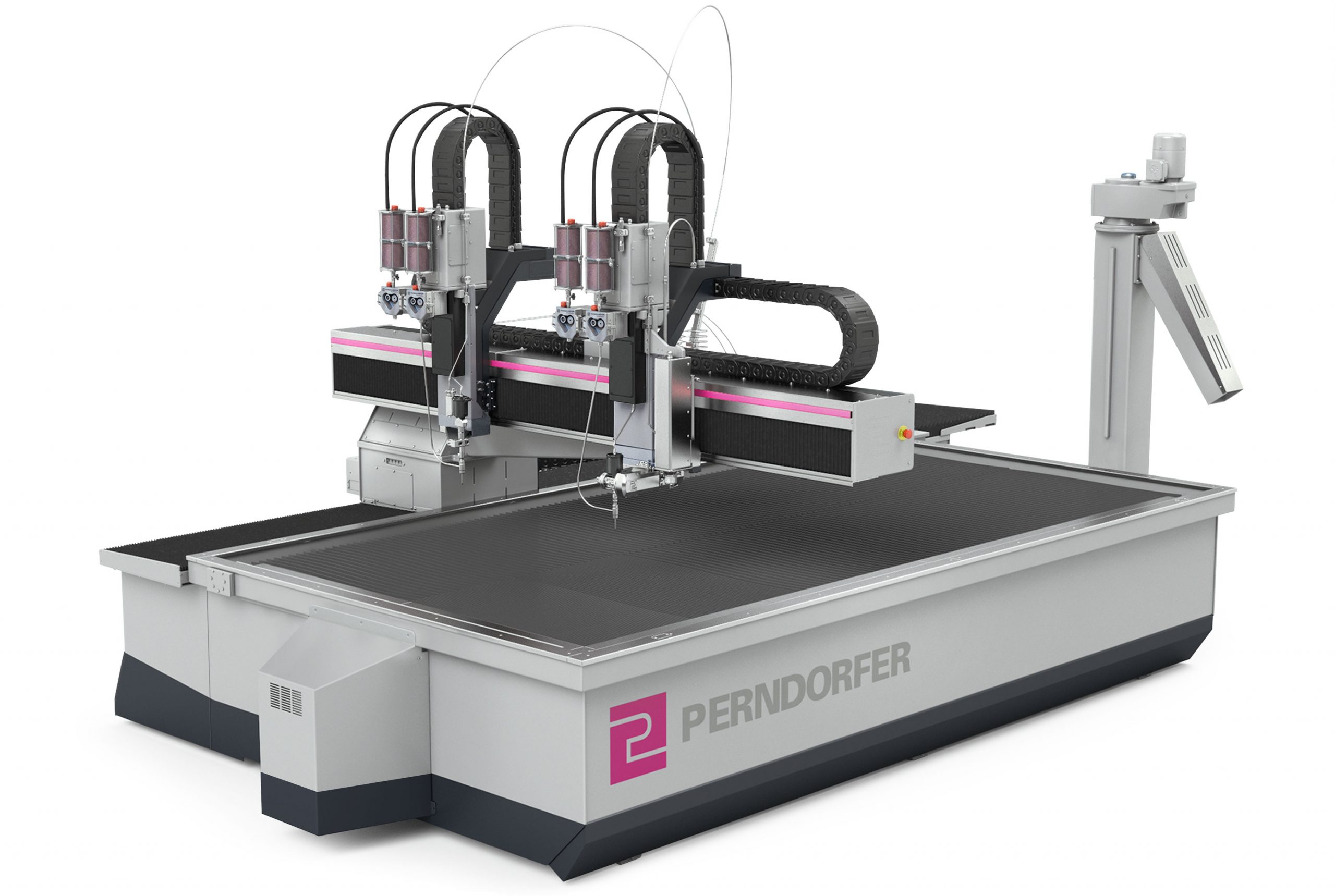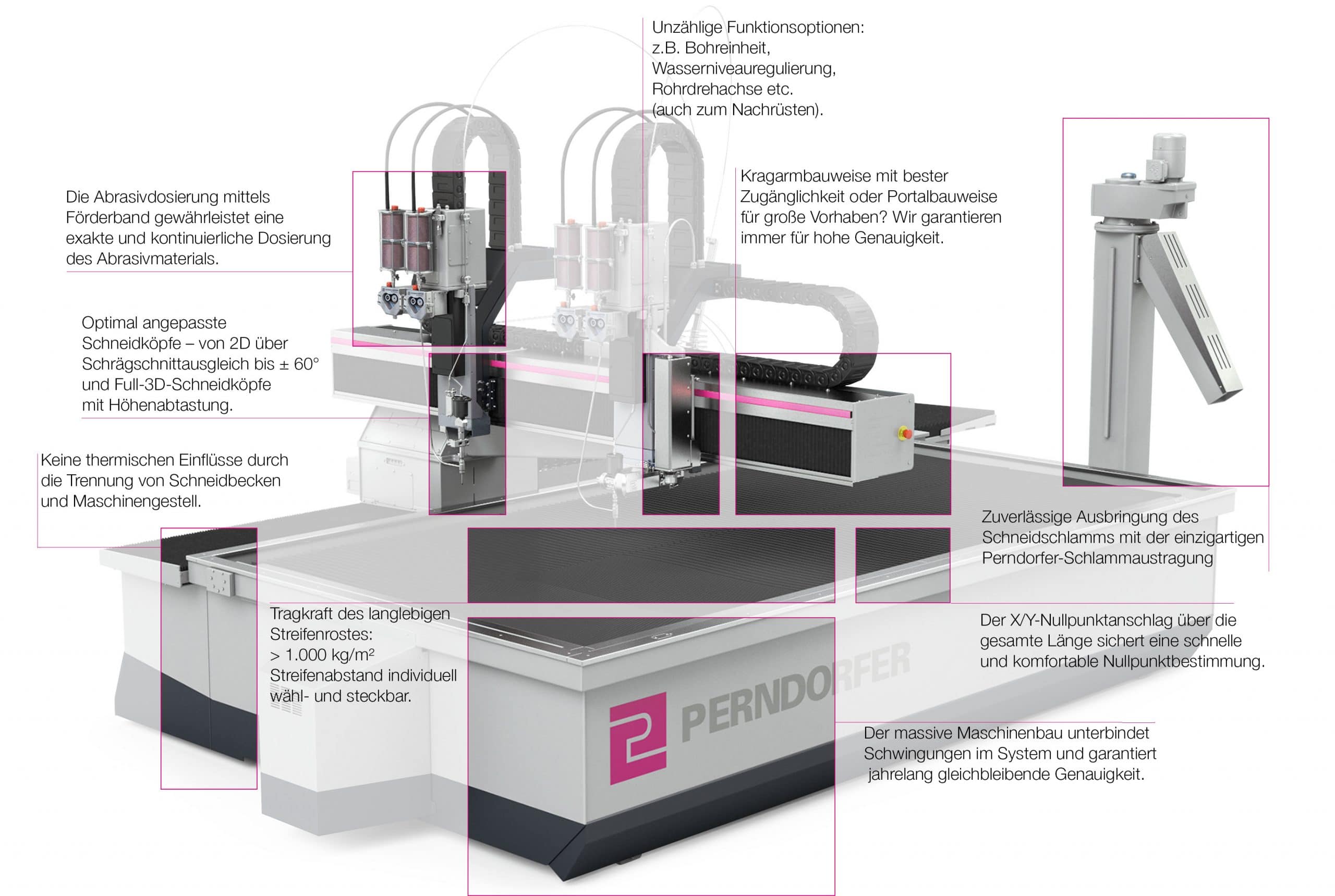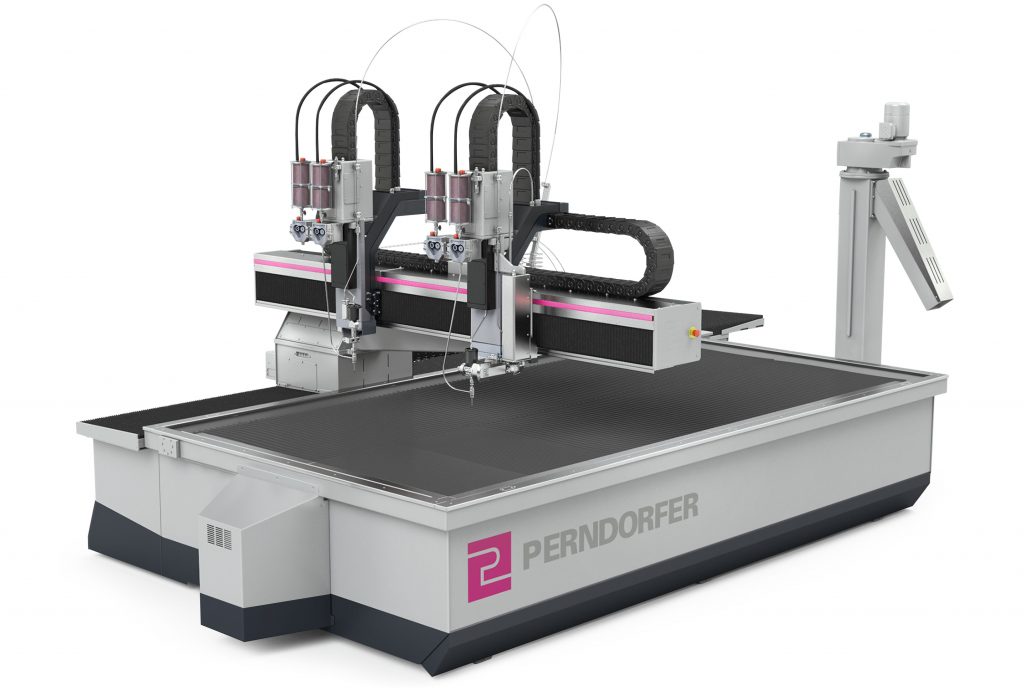 Because waterjet cutting is a cutting process without thermal influences, the material to be cut can neither burn nor form microcracks. In the
WJC-Verfahren
(processing using water jet cutting), it does not harden and does not change its structure. A wide variety of soft or hard materials are cut precisely by the water cutting system. Foams, thick elastomers, polystyrene, insulating wool, leather, rubber and much more. m. is separated by pure water cutting. Harder materials such as glass, ceramics, metal, stone or plastic and composite materials require a much higher cutting force, which is generated by a water-abrasive mixture (WJC abrasive water cutting technology).
Highest precision
If you want to buy a waterjet cutting system from Perndorfer Maschinenbau KG, you will receive a product that can be flexibly adapted to any requirement. They not only impress with their efficiency, robust construction and longevity. A Perndorfer waterjet cutting system works with the highest level of precision, can be customized in terms of its equipment options and components and impresses with a consistent price-performance ratio.
High and assured quality
The water jet cutting machines are quality products that naturally imply absolute accuracy and reliability in the production process. The peripherals for the water jet cutting machines that meet the most diverse requirements are also ensured. Our peripheral devices and additional devices, which turn individual machines into fully-fledged systems, complete our range of products. Short delivery routes and times for spare and wear parts ensure that you do not have any unexpected downtimes in the production process. Extensive training, reliable telephone support and remote maintenance provide additional security that the use of the machine runs smoothly at all times. Otherwise our technician will come to you within 24 hours.
The right waterjet cutting system
If you would like to buy a waterjet cutting system and make a sensible investment that is worthwhile on all levels: the committed team at Perndorfer Maschinenbau KG is at your side with this project. If necessary, our highly qualified employees will advise you on-site in relation to your specific concerns. Developing complete solution concepts at high pressure is one of our strengths. In addition to our standard systems in prototype construction, we design customized systems for you. Arrange a detailed consultation with our team on the subject of waterjet cutting technology! We are looking forward to your contact.