With user-friendly software by ProCom
In waterjet cutting machines with a standard range of functions the ProCom CNC300PRO control system is used with the Bosch-Rexroth powertrain. This is a powerful industrial computer equipped with the latest hardware and an EtherCAT interface.
This machine control software was designed especially for waterjet cutting. Ideas, requests, and suggestions from our clients were incorporated into the development of this software and continue to flow into it today. This makes the software so practicable, functional, and user-friendly.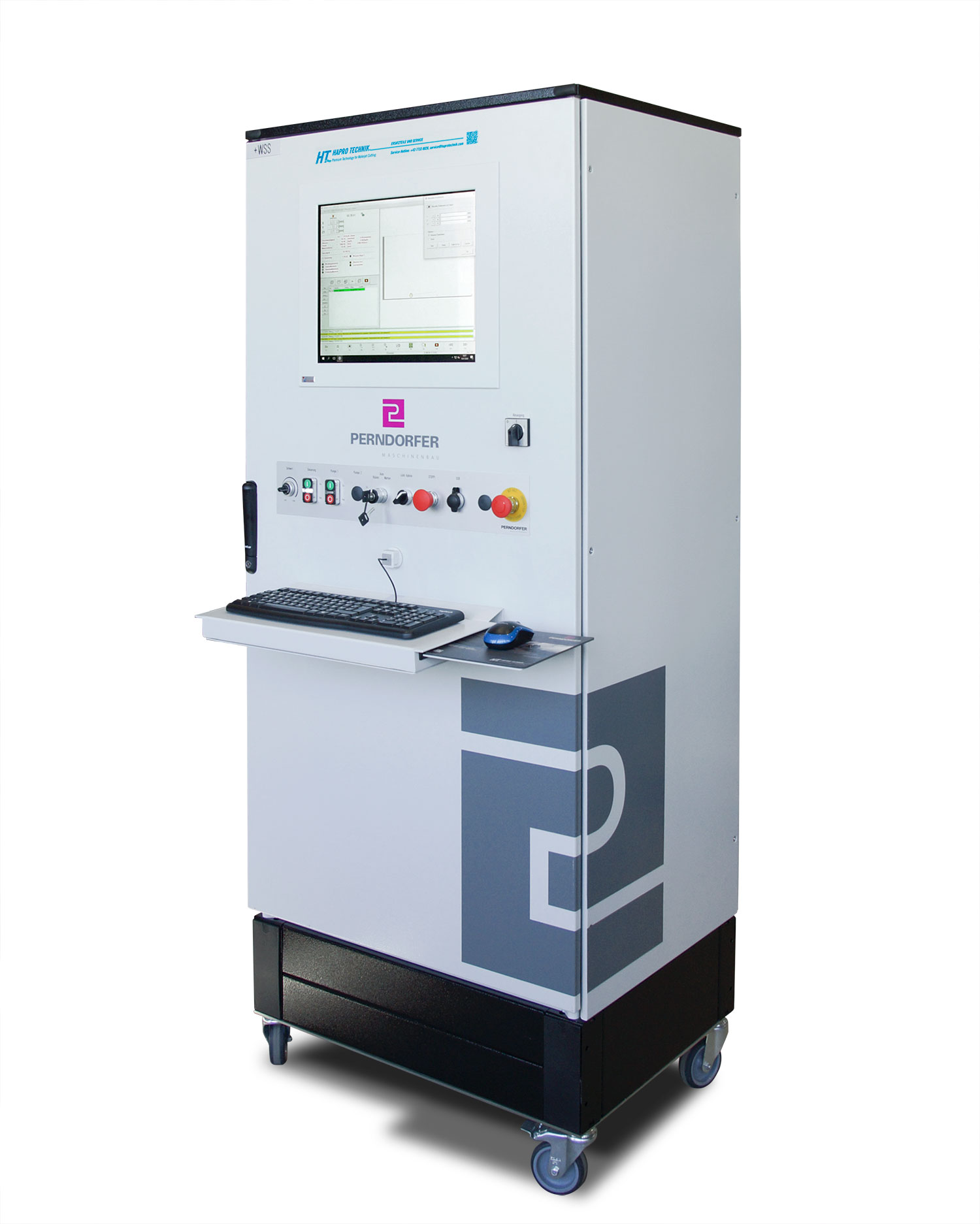 Modern and user-friendly:
Visualisation of the cutting job with a real-time display of the cutting process
Particularly fast restart feature after stopping. Restart possible at any position without NC set search and so on (graphic interactive restart)
• Job queue: the system can be programmed to do different cutting jobs and works through these one after the other automatically and unmanned.
Extensive calculation module with cost calculation
Cut macros for simple contours (manual cutting)
Angle compensation feature on the control system (not dependent on CAM manufacturer)
Recording of status and error reports
Current Windows operating system
Extensive visualisation
Infinitely variable regulation of abrasive
Alternative grooving shapes and strategies
WJC-specific treatment of corners and radius
Bevel cutting with freely-defined angle transitions (5 axes)
Operation of several heads
Graphically interactive determination of starting point
Dry run operation for accelerated test run without water
Managing material parameters
Correction of any imbalance or tilt
2D ergoCAM integration
BDE or expanded BDE with the help of ProCom-Clouver
Programmed stop for test measurements
Context-sensitive operator support: Access to individual functions is only then permitted when safe
Various user levels
and many more
NUM Flexium:
For special waterjet cutting units equipped with more than the standard features, usually a NUM control system is used.
The Flexium+ CNC system manages even the most demanding tasks. Powerful processors with a high computing speed and an intelligent layout with potential for upgrades are an investment in the future. The powertrain and motors used in a NUM control system are also from NUM.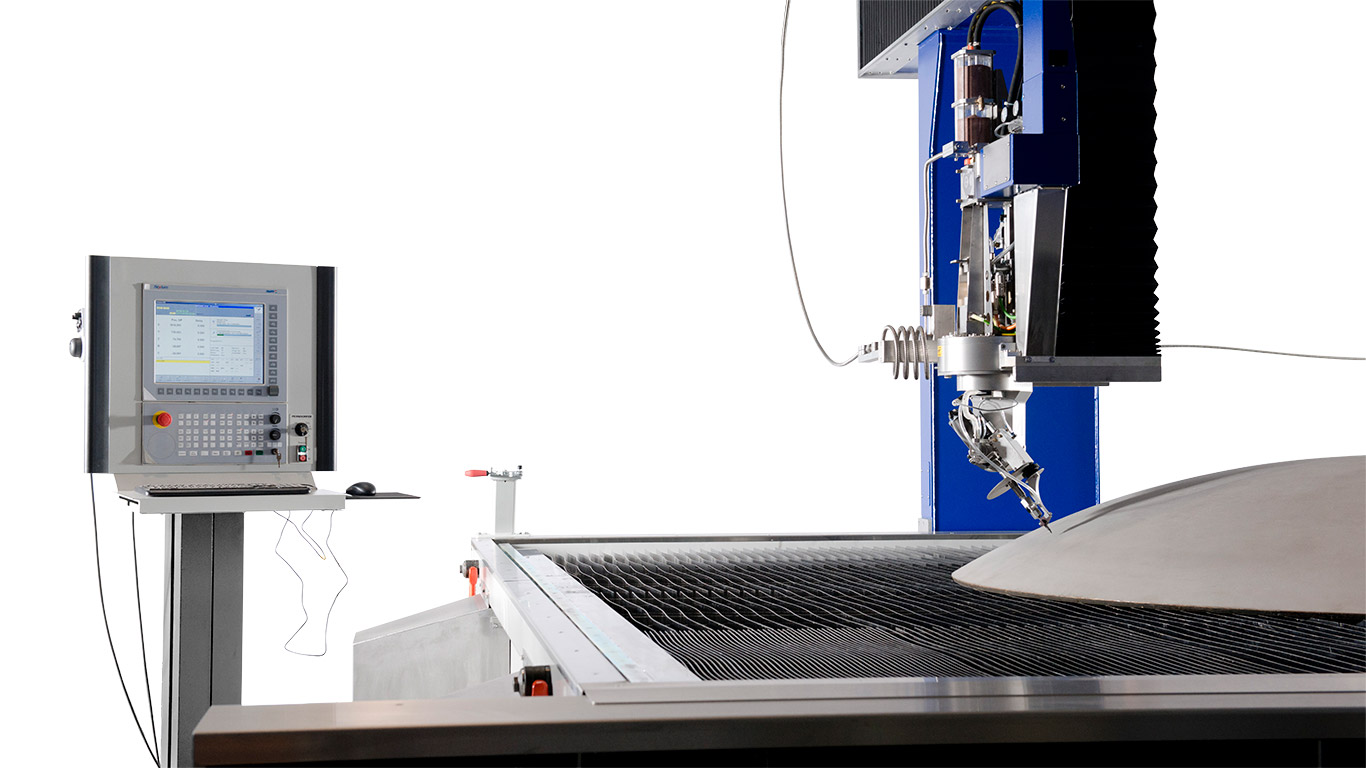 The NC programme is developed using a CAD/CAM system.
We rely on the versatile and user-friendly CAD/CAM tools by Lantek.
Lantek CAD/CAM has the best automatic nesting results, a comprehensive CAD module, many features (nesting optimisation, cut-saving function, etc.) and others. and many more
Lantek offers the right software for any application, be it 2D machining, bevel cutting, tube machining, five-axis machining arranged feely in the room, and many more.
Any questions clients have about programming are answered by Perndorfer's trained support staff.
If clients are using existing CAM systems from other manufacturers, we are happy to support these and if clients don't yet have a CAM system, we are happy to develop a postprocessor for Perndorfer's waterjet cutting machine.