Cutting tubes, shaped tubes, and I-sections also with mitre and bevel cutting, cutting tubes with a diameter of 50 – 4,000 mm and a wide range of materials.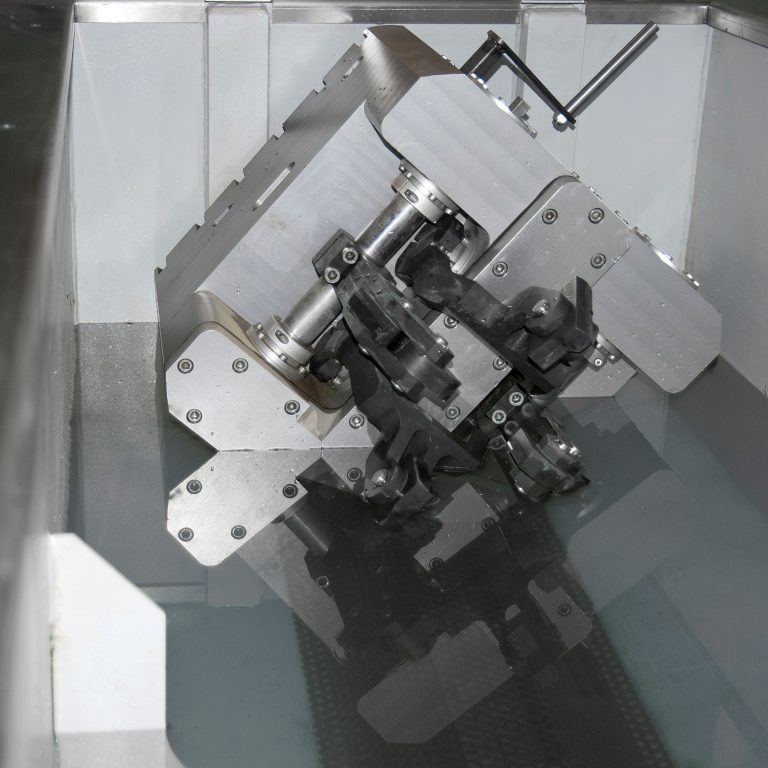 The variable clamping head enables the clamping of tubes, formed tubes, and various profiles (e.g. I-sections) without any time-consuming retooling. As a result, work is guaranteed to be faster and more efficient.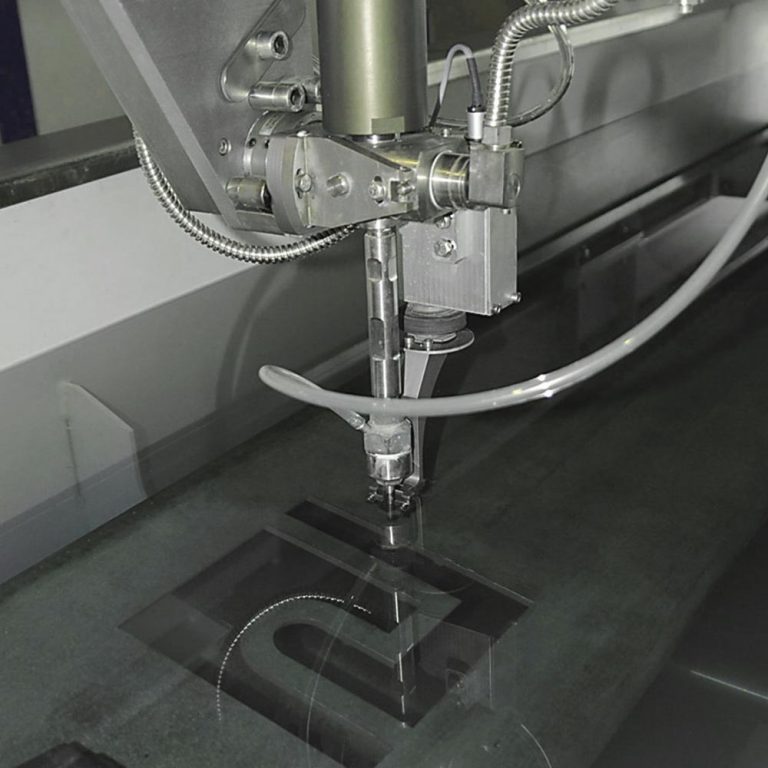 Cutting under water has some important advantages: There is little noise and dirt pollution. The residual energy of the waterjet dissipates and cannot do any harm. Being able to quickly raise or lower the water level is another plus and helps save time.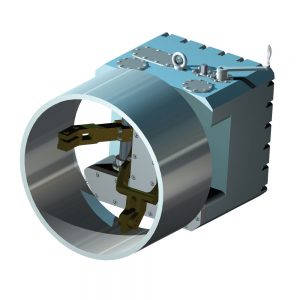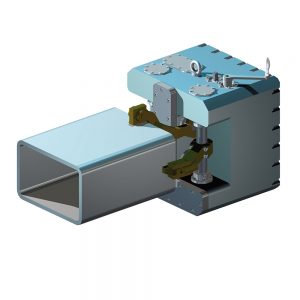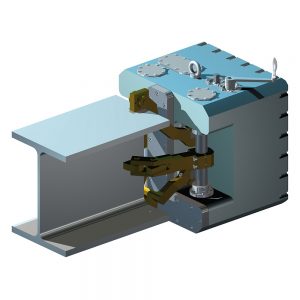 Clamping a tube, a formed tube, or an I-section.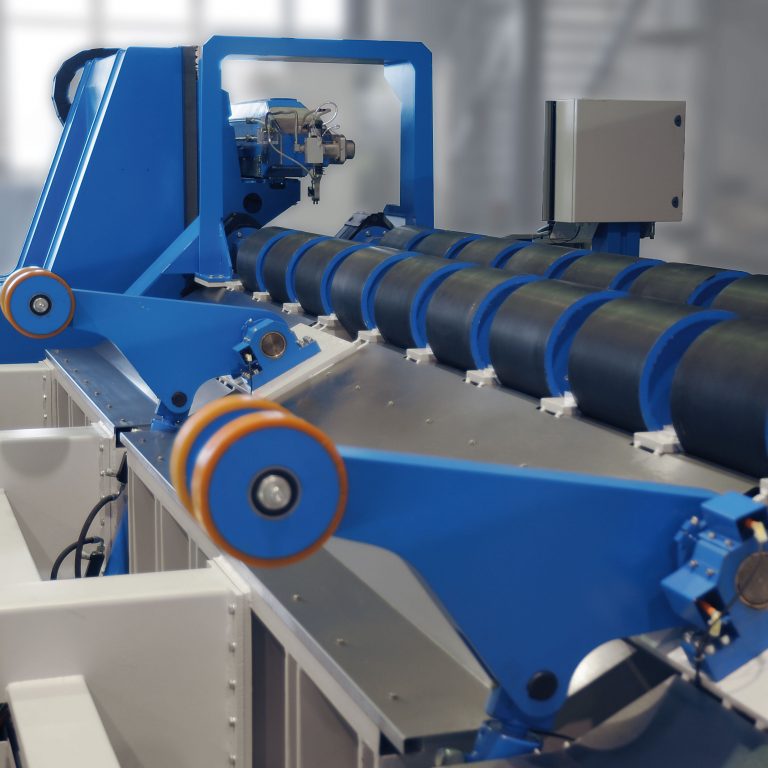 Safe and convenient way to load the machine.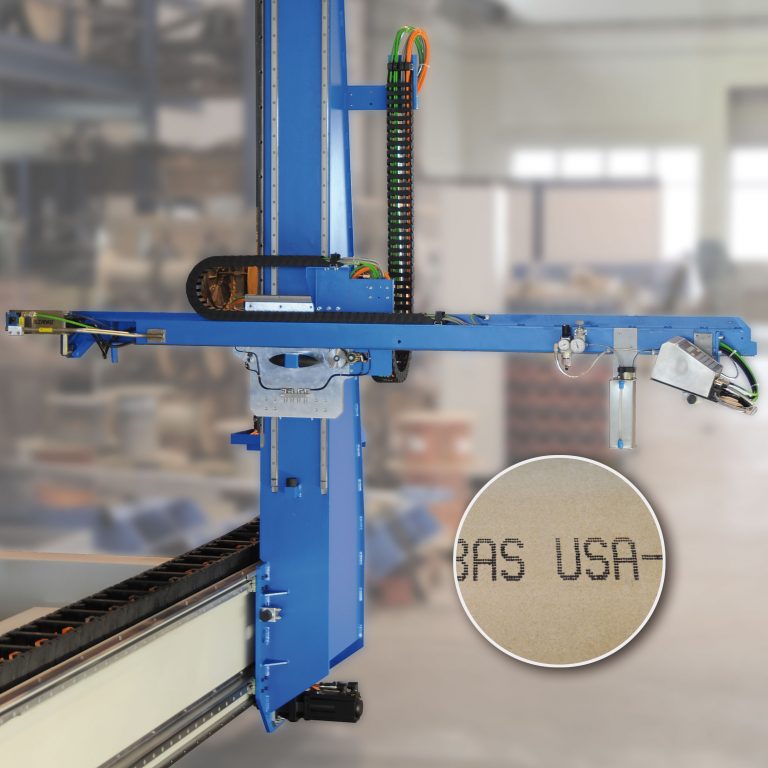 There is the option to fit the system with a printer (inkjet) to automatically label the tubes.
This not only labels tubes, but also applies index or grade markings accurately. This option offers enormous saving potential when it comes to further processing.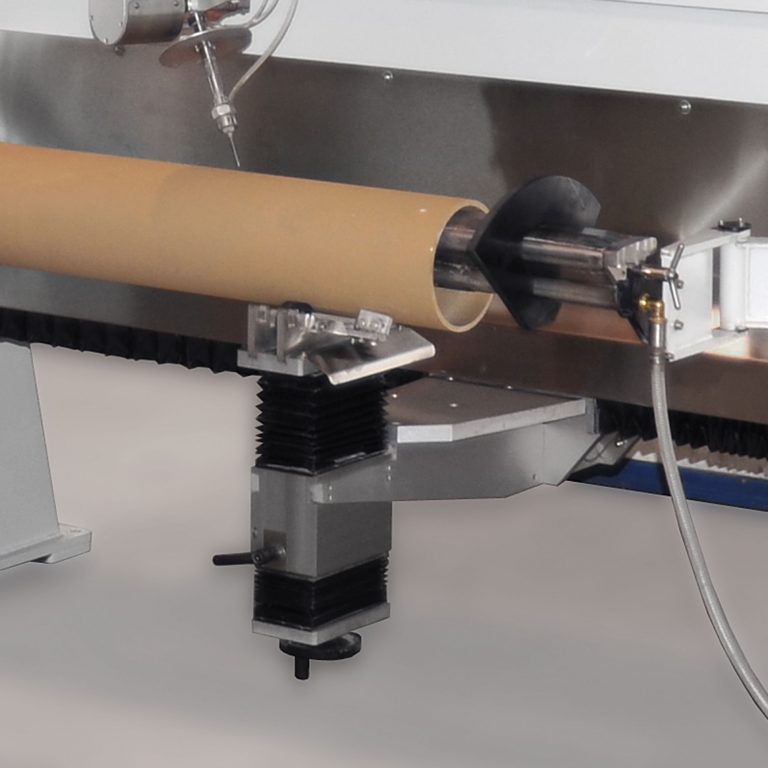 The automatically adjustable tube support (w axis) makes it possible to cut several tube segments without losing time for re-clamping. The segments that have already been cut remain in the catcher or can be pushed back with the w axis to avoid colliding with newly cut segments.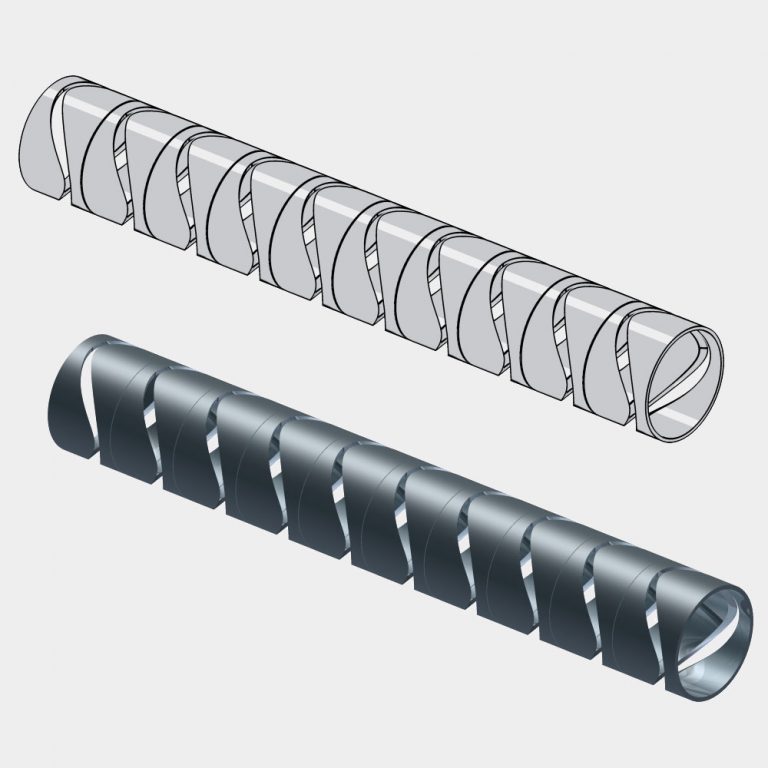 The tube cutting machine works precisely and efficiently and ensures the greatest possible yield. It is also suitable for bespoke and standardised series production of tube segments.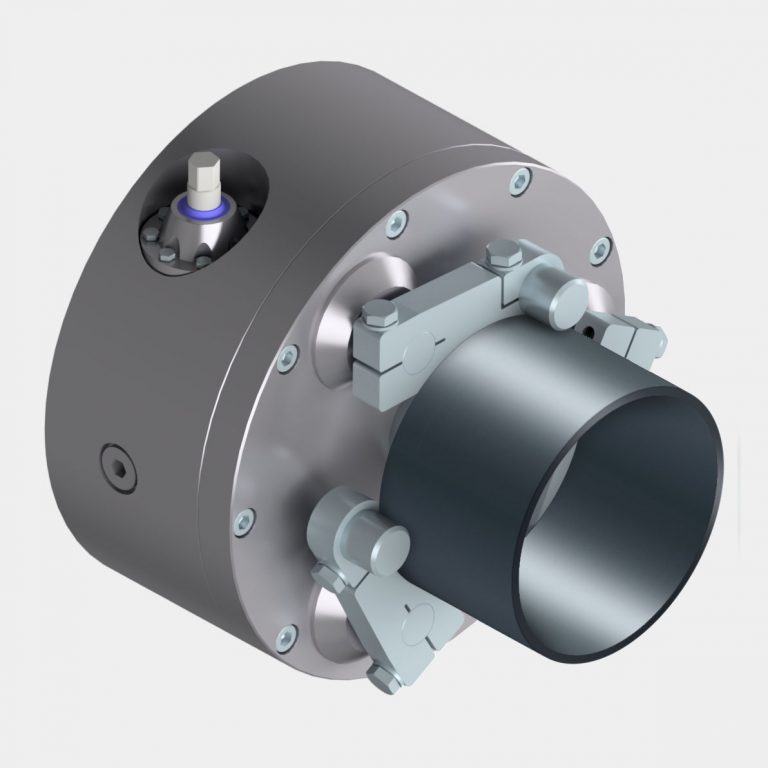 Tube clamping and turning chuck
Cutting tubes under water requires a robust clamping chuck that is designed for the harsh environment of the abrasive and water mixture. Perndorfer's clamping chuck was developed with exactly this application in mind.
The clamping claws cannot get stuck and even after years they run smoothly because the mechanism is situated inside the water-tight chuck. Even machines from other companies can also be retrofitted with Perndorfer's clamping chuck.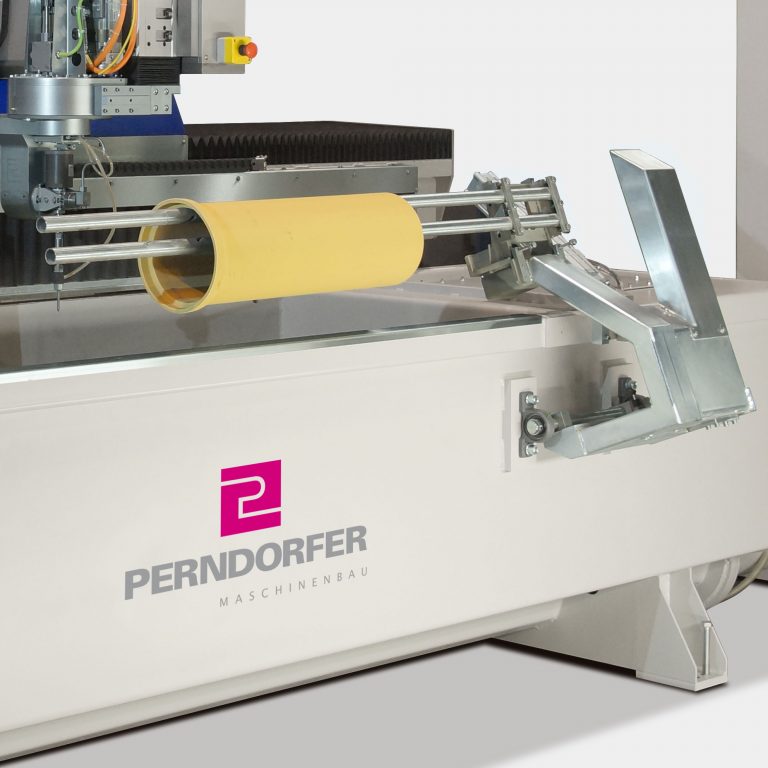 This makes it easy to conveniently load outside of the cutting basin.