Specially developed machines to work on soft materials without the addition of an abrasive.
Soft materials like foam or rubber are best cut with pure water and without adding an abrasive. These cutting machines which are typically used in the series production of flat gaskets, foam cutting, or filter materials require especially good dynamics to work quickly and efficiently. We develop and produce pure waterjet cutting machines designed to meet these requirements.

Thanks to the pure water nozzles with a cutting jet diameter of 0.08–0.3 mm, there is little waste. Thicker elastomers can also be cut with pure water, just slower. Time and costs can be saved during the setup such as with an alternating table system.
WJC RW – features and advantages
Perndorfer's waterjet cutting machines have a special motor designed especially for their application and thus better dynamics, meaning higher acceleration, and stopping times.
Depending on the cutting job different cutting grates are available from grates to honeycomb grates made of different materials.
The catcher was continually developed and impresses with little splashing water and steam.
At Perndorfer we have considered what happens after the cutting process. For this reason and with a view to being responsible stewards of the environment, we have taken a closer look at the topic of wastewater. We advise our clients with our know-how and sophisticated solutions.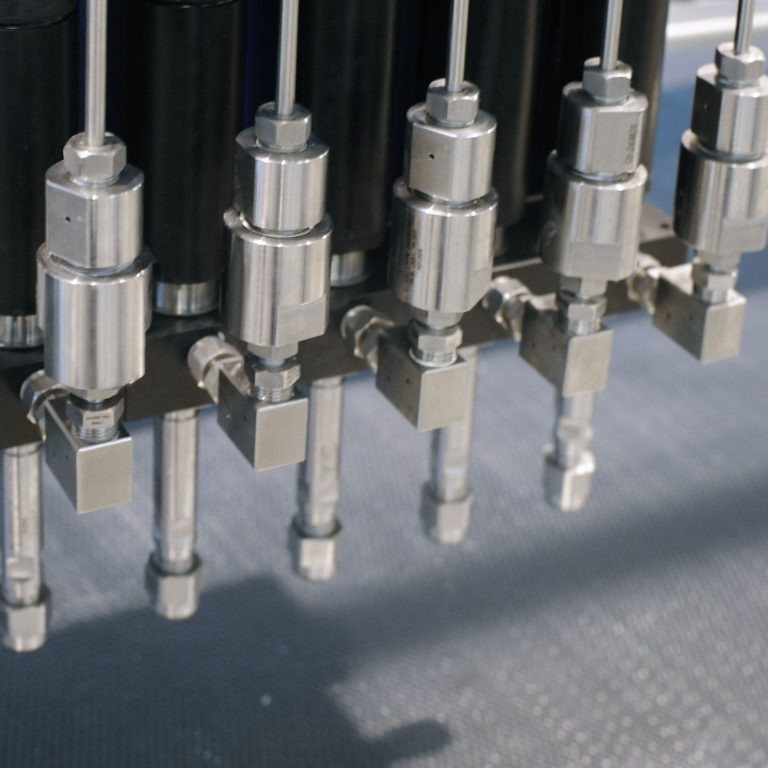 Effective cutting head arrangement
The dimensions of the lean cutting head make closer spacing possible.
Material is better utilised in the case of small parts. Thanks to higher pressure cycles the cutting heads react especially fast.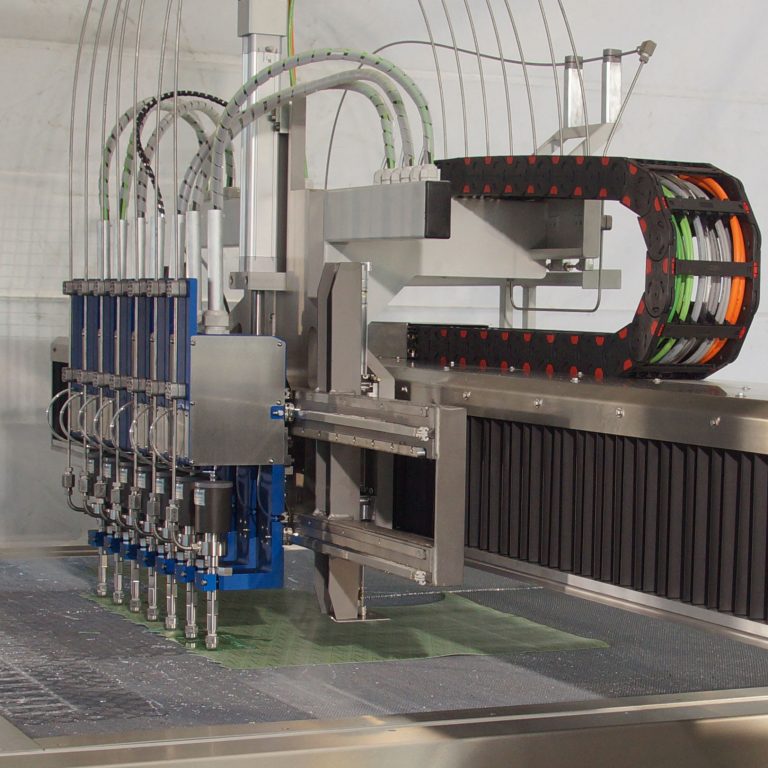 Automatic cutting head adjustment
Convenient, time- and cost-saving.
The distances between the heads are usually determined by the cutting job or the nesting; the machine automatically places the cutting heads at the correct distance.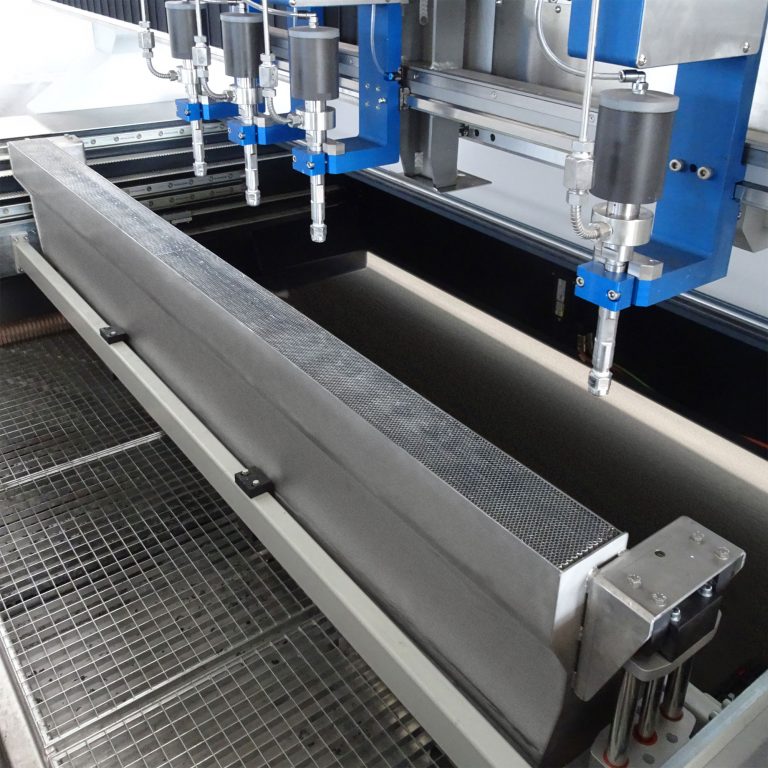 This is specially developed to keep splashing water and steam to a minimum.
WJC with pure water can be equipped with a catcher instead of a cutting basin. Depending on the model, the system is powered together with the gantry or by its own powertrain. In the case of shuttle tables, the catcher automatically adjusts to the height of the table.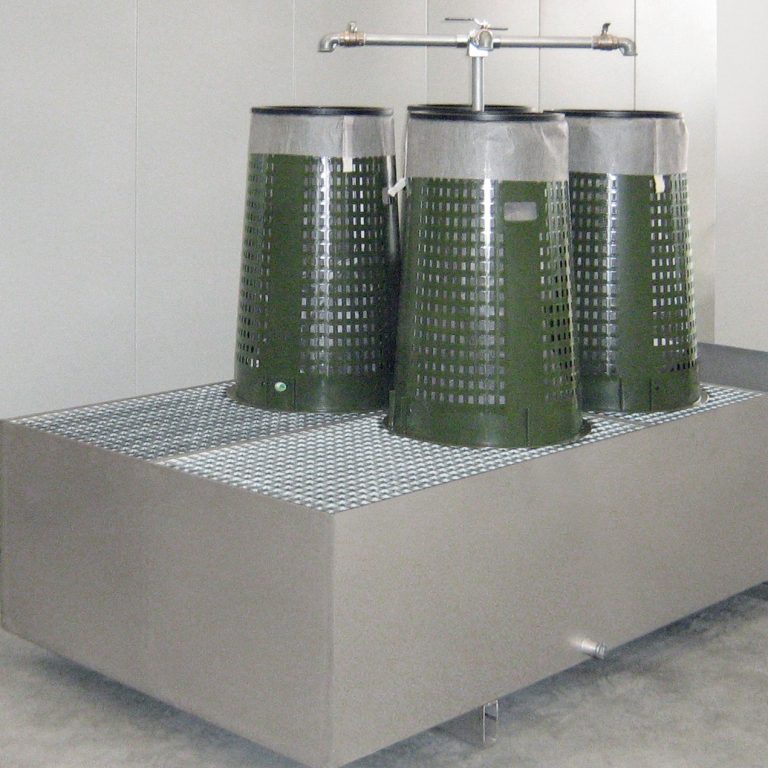 When cutting rubber, the wastewater becomes heavily polluted with particles.
Because every plastic reacts differently in water, Perndorfer is conducting tests to achieve bespoke disposal solutions right up to water recycling for recirculating the wastewater.