To work on Klopper heads, welded assemblies, complex three-dimensional geometrics, and other material with more space.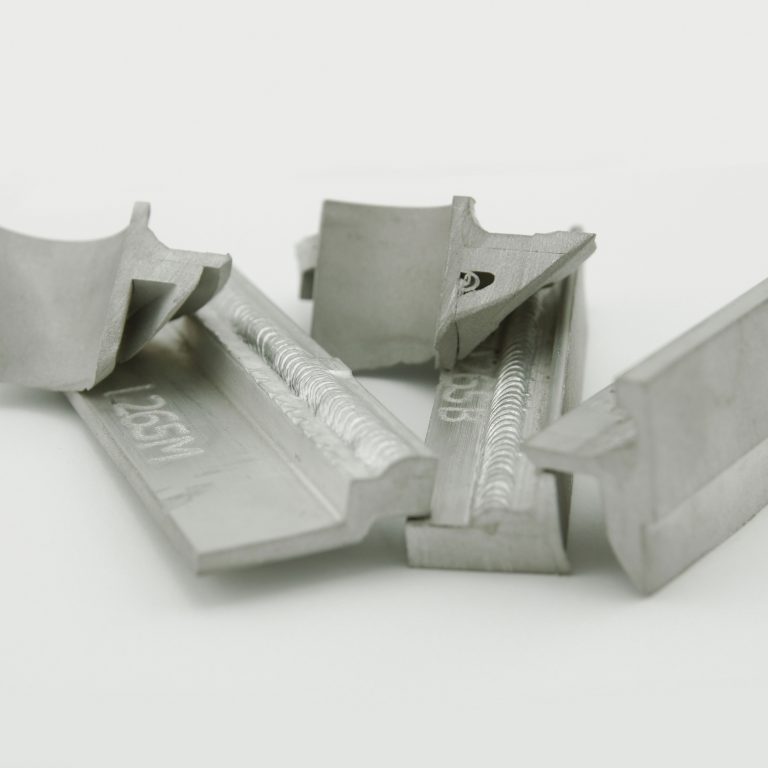 Welded and tensile manufacturing
This application is perfect if samples from welded assemblies from various parts are to be taken using waterjet. Because no heat is added to the material, the structure of the material does not change.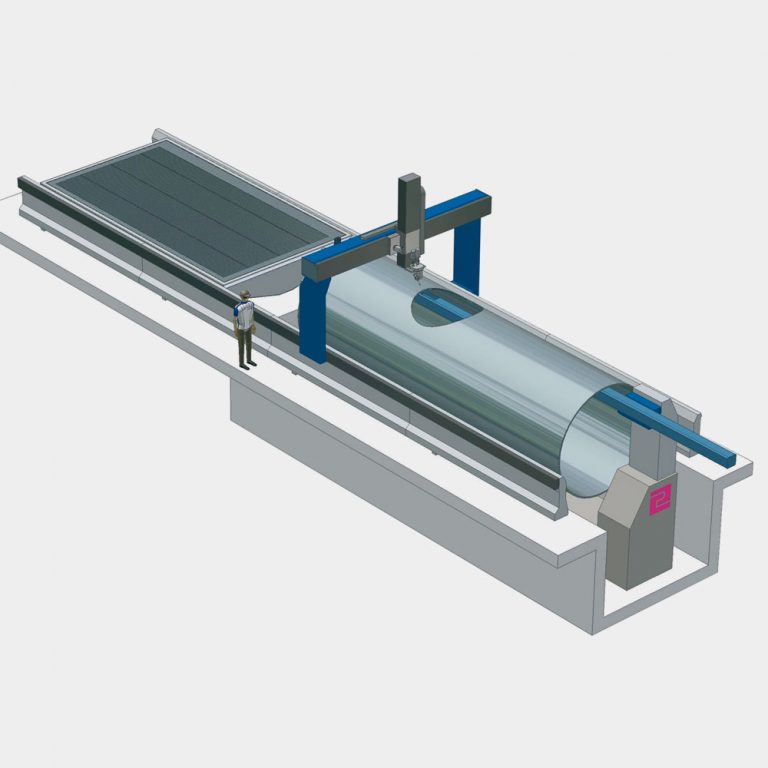 Gantry design for large tube diameters
Tubes and containers up to 3,000 mm in diameter can be cut easily with this machine. Larger cutting diameters are possible as a custom design. The patented 3D abrasive head also makes it possible to cut complex contours. The 3D (5 axes) machine can be equipped with a cutting table.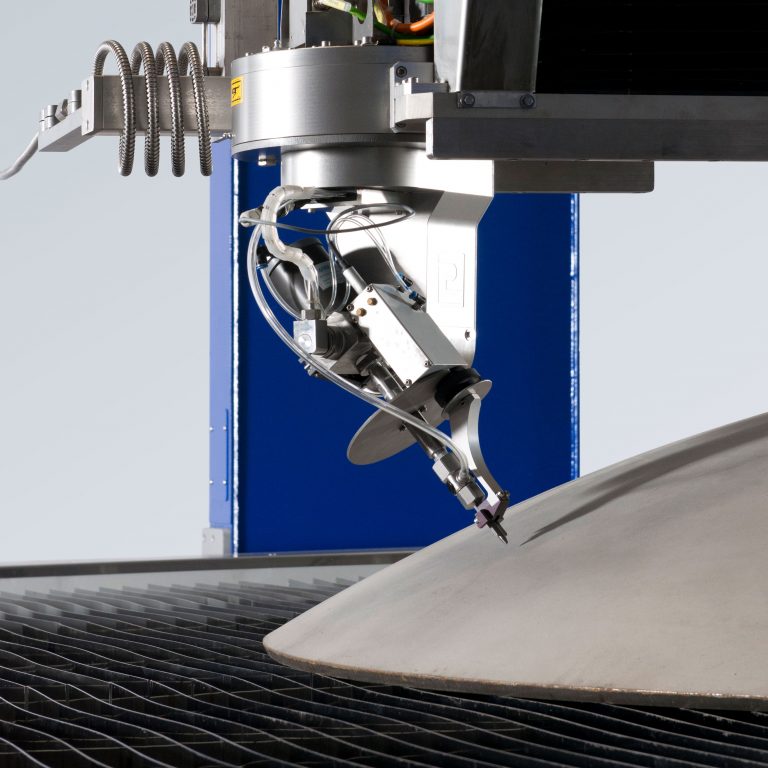 The 3D cutting head ensures an even cutting quality even with complicated contours. With the b axis cuts up to ± 130° are possible. The endlessly rotating c axis has all the advantages of the integrated abrasive technology.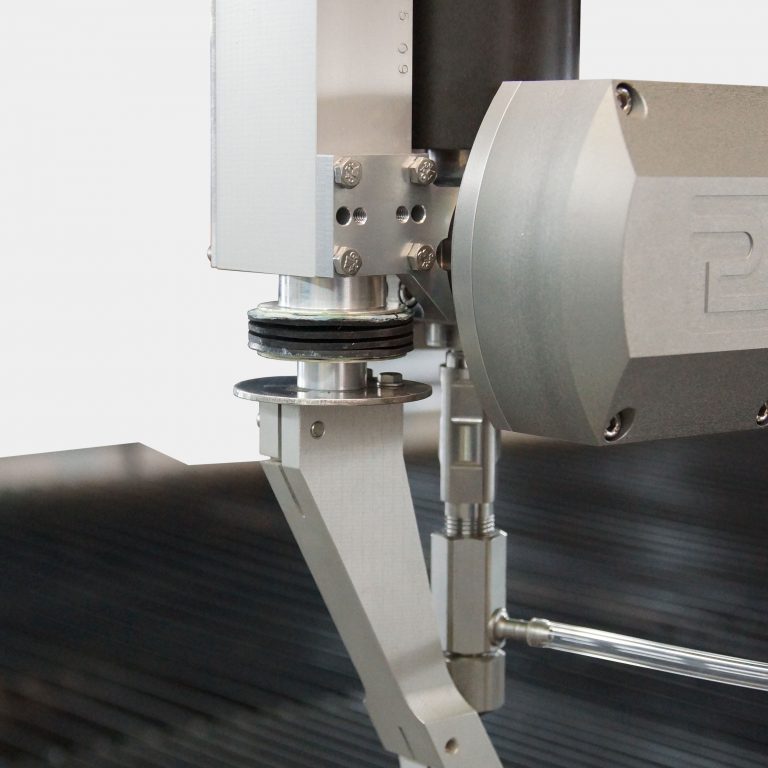 The 3D height sensor makes it possible to reliably sense the material's surface with an inclined cutting head. This ensures a constant distance from nozzle to material. It also enables high-quality bevel cuts. The 3D height sensor can also be used for straight cuts and flat material.